An Idea is formed from our Head and comes from the HEART and is
Gifted through our Hands.
We are Dental Hygienists and TOGETHER we can make a difference…
One Smile at a Time!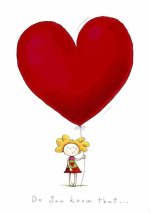 GIVE A GIFT FROM THE HEART
We have all experienced the client who comes into our lives that cannot financially afford our dental hygiene care. They are the under-serviced, the neglected, those without dental insurance or those on a fixed income. In 2009, Gift from the Heart was started, a one day event which allows Registered Dental Hygienists to give back to their communities by providing no cost dental hygiene care. The response was overwhelming.
For the seventh consecutive year Registered Dental Hygienists all across Canada will be giving a different type of GIFT this Valentine's weekend.
Registered Dental Hygienists all across Canada will open their hearts and clinics to provide oral health care to the public who may be financially unable to receive dental hygiene care or who have difficulty accessing dental hygiene treatment; at no cost.

The Gift from the Heart is a day set aside for Dental Hygienists all across Canada to educate everyone on the link between oral health and overall health. In BC prior to 1997, Dental Hygienists were most often employed by dentists in private dental offices.  However, a growing number of Dental Hygienists are choosing careers in independent dental hygiene practices including mobile services for long-term care homes.  These changes have increased the public's access to affordable preventive oral care services by the practitioner of their choice. Dental Hygienists are very passionate people who are always prepared to give back to their community whenever they are called upon. That was evident on February 14, 2009 when 16 Independent Dental Hygiene Offices and more than 75 Registered Dental Hygienists gave their time to put a smile on the face of a complete stranger. How did they do that? Simply doing what they do best, dental hygiene care, scaling, polishing, fluoride treatments, oral cancer screenings, microscope demonstrations, brushing, flossing and best of all education about the importance of oral health and your overall health.